Nutro Cat Food Reviews And Recalls (In 2022)
​Nutro is a pet food company that was founded in the year 1926, started when a man called John Saleen acquired a dog food company and renamed it "Nutro products."
The company specializes in preparing dog and cat food in its United States kitchens.
The Nutro Max line of products was introduced in 1985. Nutro pet foods are prepared using chicken or lamb as the main ingredients.
Who owns Nutro Cat Food?
Mars Inc. acquired Nutro Products in 2007. Mars is an American manufacturer of pet foods and a provider of animal care services.
Forbes ranks Mars Inc. the 6th largest privately held company in the United States.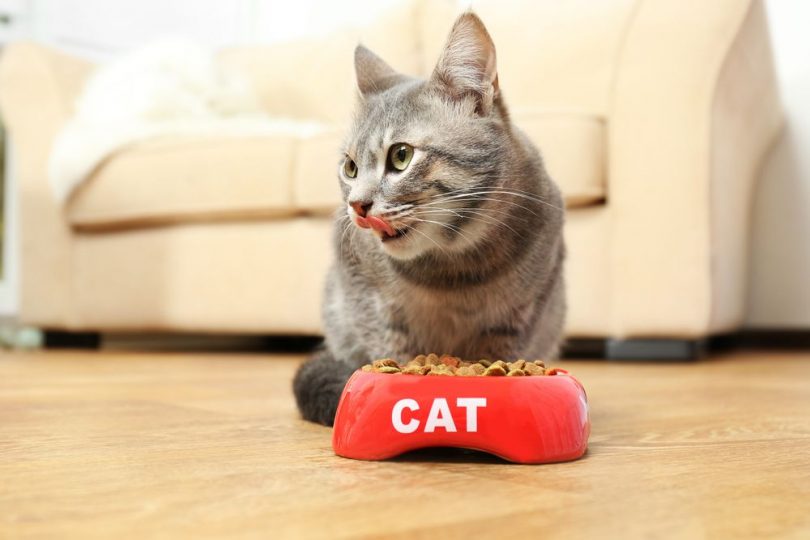 Ingredients Used to Prepare Nutro Cat Food
Nutro has become a household name for its use of natural, wholesome ingredients. It is prepared with real animal proteins, vegetables and fruits and omega-fatty acids.
All the Nutro cat food have animal proteins as the first ingredients. The animal proteins are obtained from farm-raised chicken, New Zealand lambs, and wild-caught fish.
Nutro cat food also contains a small proportion of essential carbs such as brown rice and oatmeal.
These carbs are good sources of soluble fiber that helps in digestion and keeping cats feeling full.
All the recipes are prepared by nutritionists and pet food specialists in the company's US kitchens to ensure they are complete and balanced, and that they meet AAFCO pet food nutritional profiles.
Nutro Cat Food Recalls
While we consider Nutro Cat Food a high-quality cat food that is popular among cat owners, the company has been affected by several recalls over the years.
Here are some of the recent Nutro cat food recalls:
1998
Nutro cat food was part of two trials sponsored by the FDA for vetinary Medicine.
There was a suspicion that some foods contained traces of an anesthetizing drug used to euthanize animals.
The researchers found low levels of deposits that were not sufficient to cause problems in cats.
May 2009
The FDA recalled several types of Nutro cat and kitten cat food because of concerns that they contained inadequate levels of potassium and zinc.
September 2009
Nutro Ultra puppy and Nutro Natural Choice (chicken, rice, and oatmeal formulas) were recalled after plastic was found in some manufactured products.
December 2015
Bags of Nutro Apple Chewy Treats were recalled for possible mold contamination.
Our website is reader-supported through affiliate programs. If you purchase via links on our site we may earn a small commission.
Nutro Cat Food Reviews – Top 5 Picks
1. Nutro Wholesome Essentials Adult Dry Cat Food, Salmon
Nutro Max Indoor adult dry cat food is prepared with real salmon as the first ingredient.
It also contains a blend of whole grains that provide anti-oxidants for your cats' healthy immune system plus vitamins and minerals.
To promote your pet's skin, the recipes are crafted with Omega 6 fatty acids.
This product follows the Nutro feed clean philosophy.
Nutro Wholesome Essentials Cat Adult Dry Cat Food is made with Non–GMO ingredients. Also, it has no coloring, artificial flavors or preservatives.
Other ingredients include brown rice, dehydrated chicken, chicken fat, whole grain oatmeal, with NO corn, wheat, or soybean.
This diet is not appropriate for cats that are allergic to grains and gluten. It contains small amounts of wheat flour and corn gluten meal.
2. Nutro Wholesome Essentials Indoor Adult 
Nutro Wholesome Essentials dry cat food is prepared using farm-raised chicken and brown rice recipe as the first ingredient.
It is supplemented with natural fiber to help in digestion as well as vitamins, antioxidants, minerals and other nutrients.
This recipe also includes Omega-6 fatty acids that are derived from natural animal fats. These nutrients give the cats a smooth and healthy skin and coat.
Other nutrients include calcium, vitamin E, vitamin C and taurine. Taurine helps your cat to have a good eye vision and heart function.
Nutro Wholesome Essentials is available in various sizes (3 pounds, 6.5 pounds, 14 pounds) and chicken and white fish flavors.
3. Nutro Specialized Care Cat Food
Nutro Specialized care dry cat food is mainly prepared for cats with food and digestion sensitivities.
It is grain free and is prepared with non-GMO ingredients to ensure that the diet is tender to your cat's system.
It is prepared with real duck as the first ingredient. Duck meat has a great taste; it makes this diet attractive to finicky eaters. Duck meat also helps in strengthening your cat's muscles.
Duck is sourced from trusted farmers and suppliers who have a reputation for providing high-quality duck meat.
Nutro specialized care dry cat food contains essential vitamins and antioxidants that boost the cat's immune system. It does not include colors, preservatives, and grain.
Guaranteed Analysis
Crude protein (min. 33%).
Crude fat (min. 16%).
Crude fiber (max. 4%).
Moisture (max. 10%).
Calcium (min. 0.9%).
Omega-6 fatty acids (min. 3%).
Taurine (min. 0.18%).
4. Nutro Minced Adult Wet Cat Food
Nutro Minced Adult canned cat food is a minced chicken cuisine in tasty gravy texture.
Other ingredients include chicken liver, egg product, chicken broth, pork broth and minerals. It comes in the form of marinated morsels.
If your cat loves gravy recipes, then this canned food is the ideal choice.
This rich gravy diet has the right balance of proteins, fats, and carbs.
The meat pieces are tender, and your cat can pick them up using their tongue.
Nutro Minced canned cat food is supplemented with essential mineral and vitamins, is grain-free, and does not contain artificial colors or preservatives.
Guaranteed Analysis
Crude proteins (min. 10%).
Crude fat (min. 3%).
Crude fiber (max. 1%).
Moisture (max. 82%).
Ash (max. 3%).
5. Nutro Max Chicken Supreme Entrée 
Nutro Max Supreme Entrée chunks is a premium canned cat food that is prepared with real chicken as the first ingredient.
It is fortified with minerals and vitamins to give your cat complete and balanced nutrition.
Other top ingredients include chicken broth, chicken liver, beef liver and potato starch.
 Nutro Max also contains magnesium and taurine.
This cat food is preferred as the best choice for your cat since it has great natural flavors at a great value. It contains 24 3-oz. cans of premium entrée chunks.
This Nutro canned cat food is prepared in the US using high-quality ingredients sourced both locally and around the world.
Guaranteed Analysis
Crude protein (min. 8%)
Crude fats (min. 4.5%)
Crude fiber (max. 1%)
Moisture (max. 82%)
Ash (max. 3%)
Read More :