Taste of the Wild Cat Food Reviews and Recalls in 2022
Every cat owner wants to have a healthy, active furry cat.
Proper nutrition goes a long way in achieving this, so it is essential to take time choosing the ideal diet for your feline friend.
When searching for the best cat diet for your cat, there are some factors that you should consider, including lifestyle, sensitivities, age, etc.
Taste of the wild cat food not only gives your cat the essential sources of nutrients like protein, fats, carbohydrates, and vitamins but also provides your cat with a taste of the wild that it craves.
Your domestic cat's DNA is not entirely different from the ones of their ancestors, and therefore this diet provides a how-life-was-in the-wilderness kind of feeling.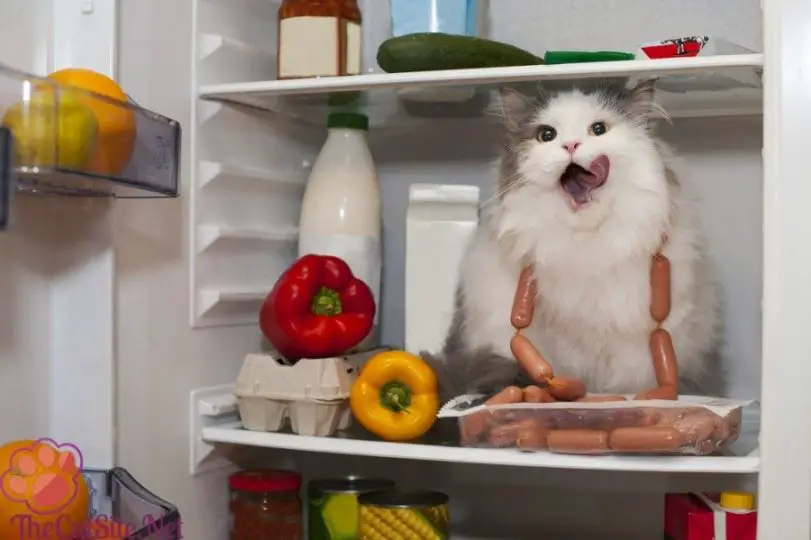 Our website is reader-supported through affiliate programs. If you purchase via links on our site we may earn a small commission.
Our Top Picks
Taste of the Wild Cat Food Reviews
1. Taste Taste Of The Wild Rocky Mountain Dry Cat Food
Rocky Mountain is a high protein, nutrient-rich, grain-free, and highly digestible meal.
Made with roasted venison and smoked salmon, Taurine (essential amino acid for cats to maintain healthy heart and eyes), and omega fatty acid blend to help keep a healthy skin and shiny coat.
With chicken as its main ingredient, this diet designed to mimic an ancestral diet free of grains yet packed with real meat as nature intended.
Rocky Mountain's ingredients are obtained from trusted and sustainable sources around the world. It does not contain grain, corn, wheat, filler or artificial flavors, colors or preservatives.
It has a calorie content of 3745 kcal per kg (350 kcal/cup) calculated metabolizable energy.
Guaranteed analysis
1.9% calcium
1.2% phosphorous
42% minimum crude protein
18% minimum fat
This product has vegetables and fruits which provide antioxidants to help in your cat's overall health.
It is prepared to meet the nutritional levels provided by AAFCO cat food nutrient profiles for all life stages from kitten to senior cat.
2. Taste Of The Wild Rocky Mountain Grain Free
This product is a delicious taste of the wild meal blend of roasted venison and chicken liver with real salmon as the primary ingredient.
It is protein-rich to give your cat lean muscles to support her active nature.
Coupled with nutritious grain-free carbs like peas, raspberries, blueberries and potato starch, it gives your cat the much-needed energy to lead a healthy life.
It also contains vitamins, minerals, fruits and vegetables which provide natural antioxidants.
Other ingredients include fish and chicken broth, ocean fish, dried egg whites, pea flour, smoked salmon, etc. that make this diet delicious and nutritious for cats.
Calorie content: 957kcal/kg, 81kcal/can (3.0oz), 149kcal/can (5.5oz) calculated metabolizable energy.
Guaranteed analysis
Crude protein 8%, minimum
Crude fat 3%, minimum;
Crude fibre 1.5%, maximum
Moisture 82%, maximum.
It works as a kibble topper for finicky cats as well as a complete meal.
3. Taste Of The Wild Canyon River Grain-Free High Protein
This product is grain free formula, and it is prepared with trout and smoked salmon that makes this diet delicious.
It is easy to digest and ideal for cats with allergies and sensitivities.
The Canyon River formula contains peas and sweet potatoes which provide highly digestible energy for active cats and meets all the cat's nutritional needs.
It is also supplemented with fruits and vegetables like blueberries and raspberries to provide antioxidants which support the cat's immune system and overall health.
Amino acids are also incorporated to improve the absorption of essential minerals hence ensuring complete and balanced nutrition.
Prebiotics from dried chicory root and proprietary and viable probiotic blend provide beneficial bacteria for digestive support.
It has caloric content of 3741kcal/kg (350kcal/cup) calculated metabolizable energy. This meal is suitable for all life stages.
Guaranteed analysis
32% minimum protein
1.65% minimum fat
1.6% calcium as-fed
1.10% phosphorus as- fed
4. Taste Of The Wild Canyon River Wet Cat Food
This diet can serve as a complement to the canyon river feline dry formula or a stand-alone meal.
It contains trout and salmon which offers a great taste and quality fish protein.
It is also contains fruits and vegetables to provide natural antioxidants which help maintain a healthy lifestyle for your feline friend.
Its calorie content is 933kcal/kg, 79kcal/can (3oz.)
(ME calculated) 933kcal/kg, 145kcal/can (5.5 oz.)
Guaranteed analysis
8.0% minimum crude protein
3.0% minimum crude fat
1.5% maximum crude fiber
82% maximum moisture
When feeding your cat with canyon river canned cat food, follow these guidelines:
 Measure the food quantity based on the age, size and the activity level of your cat.
Feed at room temperature and refrigerate unused portion
Keep fresh water available all the time.
Feed up to twice the adult amount to kittens.
This product is formulated to meet the nutritional levels set by AAFCO cat food nutrition profiles.
Taste of the Wild Cat Food Recall.
In 2012, Taste of the wild was part of the Diamond pet food recall. This was a voluntary recall due to potential contamination of its products from salmonella.
Conclusion
Ultimately, your cat has to love the food you buy them (almost as much as Garfield loves lasagna).
Involving them in the buying decision will go a long way in ensuring that your cat is well nourished and you don't end up spending a lot of money on cat food that will end up in your garbage bins.
Take time studying your cat's eating patterns.Find out if they prefer dry or canned food. It is also important to take in to consideration your cat's allergies as well as its ancestral roots.
Reviewing different brands of cat food is essential. It will enable you to select the best product for your cat based on its quality, the ingredients (cat foods should not have a lot of plant proteins since cats are naturally carnivorous), size as well as a product that suits your budget.