5 Best Foods for Older Cats With Sensitive Stomachs (2022)
​Like humans, senior cats have different nutritional requirements to young cats. 
Older cats can develop sensitive stomachs and they become more picky as they age. Other problems that cats may have in old age include vomiting, weak joints, dental issues, and poor vision.
While some cat owners may feed their older cats kitten diets, these food varieties may not contain the nutrients that senior cats need.
As your cat grows older more nutritional needs arise and this demands a special diet that provides the required nutrients. 
If you a parent to a senior cat you should check for possible signs when they need a change of diet.
The ideal senior cat diet should contain special nutrients, a balanced protein and fiber profile, and ingredients that will help in helping to maintain your cat's vision, joints and give them a healthy coat.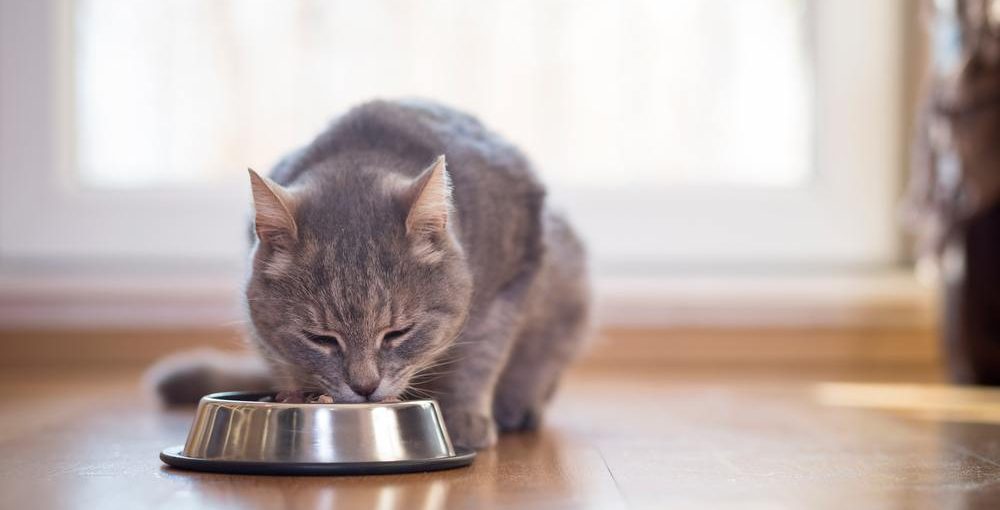 Our website is reader-supported through affiliate programs. If you purchase via links on our site we may earn a small commission.
Our Top Picks
Choosing the Best Cat Food for Senior Cats
There are several factors that you should consider when choosing the ideal diet for your aging feline:
Digestibility
Digestion problems may also mean that your cat is not getting the required nutrients to support normal bodily functions.
If you notice your cat vomiting frequently or having difficulties passing out poop, it may be time to change their diet to a more friendly option.
This would mean feeding them a softer diet with more moisture that will help their body adapt to the changes.
The amount of fiber in the cat's diet may be increased slightly in older cats and cats with special conditions such as diabetes and inflammatory bowel disease.
Weight
Usually, older cats are less active compared to kittens, and this may contribute to weight gain.
While it may mean that your cat is eating well, too much weight poses a health risk to your cats.
Cases of overweight and obese cats are on the rise, and the best option is to keep your cat's weight in check.
If you see that your cat has accumulated weight, the immediate action is to regulate her diet and transition to a low-fat food.
Also, adjust the amount of food that you are giving her and avoid leaving too much food in the bowl when going out. Another option is to engage your cat in easy exercises and play to help her shed off some weight.
Added supplements
Due to their sensitive stomachs, cats do not require too many supplements in their diet. Their intestines may not be in a position to absorb all the nutrients, and this may lead to urinary and kidney problems.
However, the cats may still need some vitamins such as A, E, and C that are strong antioxidants and, may help delay the aging process.
To know which nutrients your cat needs, consult your veterinary so that they can recommend the ideal diet based on your cat's body needs.
Water / Moisture Content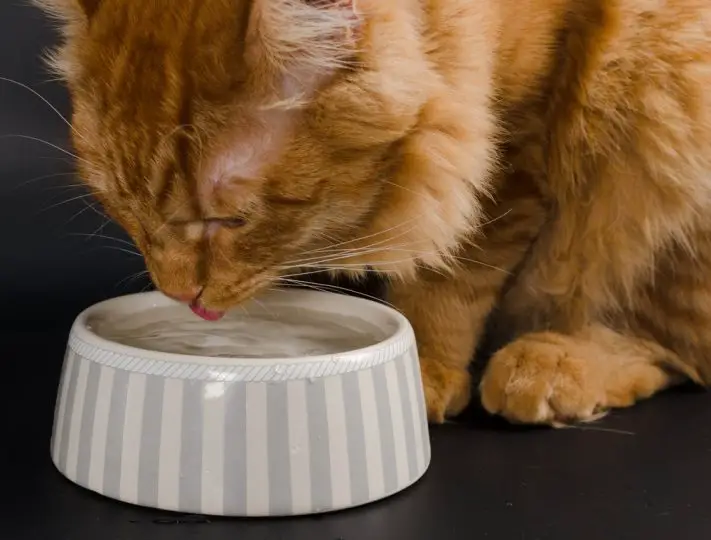 Older cats tend to drink less water compared to young cats.
If you are feeding your cat a dry diet, provide several sources of water to keep the cat hydrated.
You may add flavors to the water to entice the cat to drink more water. However, if your cat is on a canned cat food diet, this diet will help keep her body hydrated.
Read our article on how to entice a cat to drink more water
Keep a balance of dry and wet cat food and always provide several clean water drinking points.
Best Cat Food for Senior Cats- Top 5 Picks
1. IAMS Proactive Health Senior Adult Dry Cat Food 
Iams Proactive Health is formulated with chicken as the first ingredient to ensure the cat gets what their wild cousins get when hunting birds.
This animal protein helps cats maintain strong muscles.
This diet contains fiber (prebiotics & beet pulp) that aids in digestion. The fiber is ideal for cats with sensitive stomachs, and also diabetes.
For overweight cats, the fiber gives the cat a feeling of fullness after a meal to prevent overeating. The fiber also boosts the cat's ability to absorb nutrients.
This diet also contains essential nutrients to promote a healthy body.
Vitamin E and antioxidants support the cats immune while L-carnitine helps in producing energy. It is also prepared to keep the bones nourished and healthy.
2. Purina Pro Plan Canned Cat Food
Purina Pro Plan wet cat food is formulated for adults with urinary tract problems.
It reduces the pH levels and provides low-dietary magnesium. This diet is made with real chicken as the first ingredient.
The first four ingredients are crude protein (min 12%), crude fat (min 3.5%), crude fiber (max 20%) and moisture (max 78%).
The high moisture content helps the cat stay hydrated, especially in cats that have a low appetite for fluids.
Purina Pro Plan canned cat food is supplemented with necessary nutrients such as Vitamin B, folic acid, and Vitamin D to promote a healthy body and help in vision.
Cat owners who have used this product recommend this brand for urinary tract issues and picky eaters.
3. Hill's Science Diet Indoor Dry Cat Food
Hills Indoor Science Diet is prepared with a vet-proven antioxidant blend of vitamin C and E to boost your cat's immune system.
These nutrients are easily absorbed into the intestines and are a safe option for cats with urinary tract problems.
Hill's Science diet is prepared in the United States, using locally sourced and imported ingredients.
It also contains fiber to help in digestive health. This diet does not contain any artificial preservatives or flavors that may cause allergic reactions in cats.
Customers who have used this indoor cat diet are satisfied with the medium size of the kibble sizes.
Senior cats can enjoy these crunchy meals without worrying about getting chocked or causing damage to the teeth.
4. Hill's Science Diet Adult 7+ Minced Cat Food
Hill's Science Diet minced cat food has chicken as the first ingredient, to provide the cat with the appropriate animal proteins.
The range contains other flavors such as savory beef, chicken liver and Natural flavors.
This diet is prepared for cats aged 7 years and older. It has the necessary nutrients that cats in this age bracket require to maintain a healthy kidney and other body organs.
It has controlled levels of phosphorous (0.69%) to keep the kidney healthy by maintaining lower pH levels.
Hill's Science Diet 7+ also contains clinically-approved antioxidants that strengthen the cat's immunity. Other essential ingredients include taurine, Vitamin B12, Vitamin D and Vitamin C.
One of the customers who bought this brand for her kitty with kidney failure found this diet effective for her pet.
5. Nutro Perfect Portions Adult Wet Cat Food
Nutro canned cat food is one of the top canned cat foods for adult as well as senior cats.
It is prepared using real chicken as the first ingredient to provide the right protein content for cats.
The ingredients are slow-cooked to give the diet a delicious taste that even finicky eaters will love.
The company uses real chicken when preparing this meal, and does not include chicken by-product meal as part of the ingredients.
Nutro perfect portions canned cat food is fortified with essential vitamins, minerals and other nutrients like taurine that make the diet complete and nutritious for a senior cat.
This diet helps in building strong muscles and teeth development.
Health Problems Associated with Senior Cats
There are some health conditions that become more prevalent in older cats than in younger cats. They include:
1. Diabetes
Diabetic cats require a special type of cat food to help them battle with the condition. The typical symptoms of diabetic cats may include vomiting, weight loss, dehydration and loss of appetite.
If this condition is not addressed early, it may lead to death. A diabetic cat requires a diet that has low calories and increased proteins. Avoid foods that will worsen your diabetic cat's condition.
2. Kidney disease
Like in humans, the cat's kidney is one of the most important organs of the body.
The kidney keeps the body clean by getting rid of waste and also controls the cat's blood pressure. Give your cat a diet that is low in phosphorous and other supplements that may not be absorbed by the body. 
3. Dental problems
Dental problems are more prevalent in cats due to the plague that remains after chewing food.
When the plague remains stuck in the tooth, bacteria accumulate, and this may lead to weakened jaws.
The ideal diet for older cats with dental issues is a soft and wet cat food that does not require too much chewing.