Cat Names that Start with B (250+ Great Cat Names)
Finding the best cat name for your kitten can be a tough task, especially when you have no idea where to start from.
However, getting the best name for your kitten can be a little easier when you have an idea of the kind of name you want. For instance, a name that starts with a specific letter – like B.
We have compiled a list of the best cat names that start with B, and the names are categorized into male and female cats. 
Have fun sampling the best name for your kitten and we hope that you will find the ideal name for your furry friend.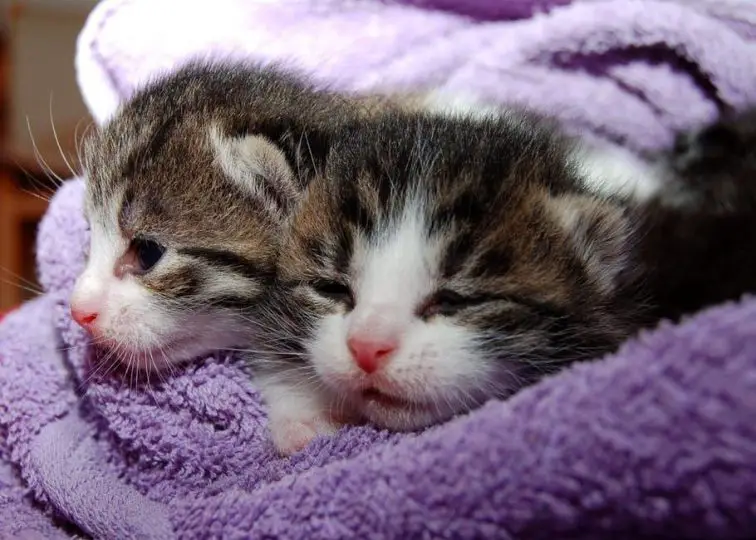 Cat Names Starting with S: CATegorized! (151 Unique Ideas) – Check It Out!
Cat Names That Start with B – For Male Cats
Baba
Barbers
Baccarat
Back
Badger
Bad John
Bailey
Baja
Balboa
Baldric
Bamboo
Bambino
Bam Bam
Bama
Bandi
Banjo
Banner
Barbie
Barfy
Barkclay
Barker
Barky
Barron
Barry
Bat
Batt
Bash
Basil
Babu
Barton
Bailey
Baggins
Balto
Bailey
Bagheera
Barnabus
Barney
Barry
Bartholomew
Baraka
Batman
Barry Ryan
Benja
Bean
Beano
Bear
Beary
Beast
Bevis
Beck
Beeper
Beeter
Beezer
Bellamy
Beezlebub
Bellboy
Bengal
Benny
Bettle
Bennet
Bennington
Bentley
Berrin
Bernardo
Beta
Bevo
Berlin
Biffy
Bidwell
Big Danny
Big G
Big Foot
Biker
Biko
Billie
Bimmer
Billy
Bishop
Bingo
Binkley
Bitsy
Blackie
Blaze
Blade
Blode
Blizzard
Blue
Blingo
Bo
Bob
Bobo
Bodie
Bogart
Bobbi
Boeing
Boing
Bojo
Bond
Bonny
Boner
Bongo
Bonkers
Bonsai
Boober
Boofer
Boogie
Boomer
Boodrow
Boots
Boss
Bossman
Boris
Bosco
Bouncer
Bowton
Bourbon
Bowman
Boxcat
Brandy
Branden
Bramble
Branson
Branigan
Branigan
Brain
Brady
Bracken
Brat
Brayden
Brembo
Brent
Brewski
Briggs
Bristol
Brodie
Brian
Bronx
Brooks
Bronte
Bruce
Bruin
Brownie/Browny
Bryian
Brono
Buda
Brutis
Bubbie
Buba
Buckaroo
Burger
Bump
Butcher
Buster
Butterball
Butters
Butters Cotch
Buzzy
Buttle
Buzby
Bungee
Bumble
Bugsy
Brycen
Brutus
Bryceton
199 Names for Your Crazy & Mischievous Black Kitty Cat – Check Them Out!
Cat Names That Start With B – For Female Cats
Babs
Barbs
Barbie
Babsy
Babygirl
Bacia
Bacon
Barrie
Babette
Baila
Bailee
Babushika
Baina
Bakarne
Badu
Ballari
Baibina
Ballerina
Ballet
Bambam
Bansari
Banshee
Barbara
Beretta
Barika
Baraka
Barkley
Barreta
Barsheva
Barsheba
Bay
Baylee
Baylor
Bess
Betty
Bea
Bear
Beata
Beatrice
Beatrix
Becca
Becky
Bedazzled
Begonia
Beija
Beila
Belinda
Belita
Bella
Beezy
Belladona
Belladora
Bellamia
Bellance
Bellatrix
Bentley
Beral
Bergie
Berit
Bernadette
Bernadine
Bernice
Berta
Bertha
Beryl
Bess
Beyonce
Bertha
Bhagini
Bhayana
Bharati
Bhoomi
Bianca
Bitsy
Biance
Bibane
Bibi
Bidella
Bijal
Billie
Bin
Bina
Binki
Binta
Birdie
Birget
Bisbee
Biscuit
Bitsy
Bitty
Bitzy
Blackberry
Blair
Blaise
Blanca
Blanche
Blanda
Black Orchard
Blenda
Blimy
Bliss
Blinn
Blitz
Blizzard
Blondie
Bloonie
Blossom
Blueberry
Bluebird
Bo
Boo
Bon Bon
Bonita
Bobbie
Bobo
Bolt
Bona
Booger
Bora
Bordeaux
Boudiccea
Bouquet
Bowie
Bracha
Brandie
Branka
Brandy
Braxton
Brazen
Brainna
Brandice
Breana
Breaton
Breena
Brendy
Bretta
Bria
Brianna
Briallen
Brianne
Briarlynn
Bridget
Bridie
Brielle
Brietta
Brigette
Brigid
Brigit
Briley
Brillas
Briley
Briillas
Brillo
Brilynn
Brina
Brinda
Briody
Briona
Brisa
Briony
Brisa
Bristol
Brit
Brita
Britannia
Brites
Britney
Britta
Brittni
Britchen
Britany
Brigida
Birgidia
Briza
Brisha
Brisia
Bronte
Brownie
Bruchy
Brunhilda
Brysa
Bryana
Brygid
Bryn
Brynna
Bryony
Bubbles
Buba
Bubblegum
Buckley
Bucky
Buff
Buena
Bronya
Buffy
Bugger
Bunnie/Bunny
Burberry
Burdette
Butler
Butter
Butternut
Button
Butterfly
Is your new kitty a cute little girl? If you need some more great ideas, then check out our list of over 200 cute and unique female cat names
We hope you got some inspiration – don't forget to check out our other name ideas.
More Great Cat Name Ideas