205 Unique Cat Names That You Won't Hear Anywhere Else!
Normal is boring so give your feline a cool, unique name that they will not only love, but that also describes their character.
A Unique cat name makes your cat stand out from the rest, but keep in mind that a unique cat name should have a meaning and still be memorable.
Unique names can be inspired by many things ranging from historical figures, sports to drinks. You just have to think outside the box and find a name that is not too common, and that attracts attention from your friends every time you call out your cat.
We have collected a whole lot of unique names all listed by category to give you some great inspiration.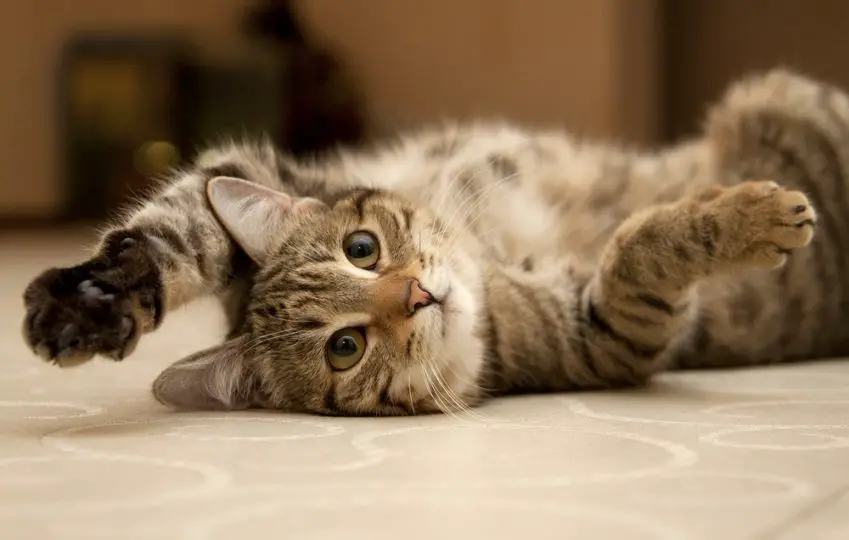 Unique Unisex Names
Non-gender specific names can be both cool and unique.  It will leave people guessing the gender of your cat. Give your cat a unisex name that also describes their character.
Taffy- this name is perfect for an affectionate kitty who likes to snuggle.
Sammy- it would be short of Samuel or Samantha and it means sun child/bright sun.
Riley- the name means courageous so if you got yourself a brave little cat, this name would be ideal.
Sage- cats are smart little animals and this name clearly explains the brilliance of cats.
Neptune- the name is perfect for cat owners who enjoy science and in particular space.
Morgan.
Shadow- perfect for a mysterious cat.
Shady- ideal for a black cat.
Godiva- give it to a strong cat.
Galaxy.
Famous Places
You might have visited a very memorable place or you read or saw pictures of exotic and beautiful places.
Why not name your cat after your favorite place or country and let it be a reminder of your heaven on earth. Here are a few suggestions but be sure to let your mind explore.
Fjord.
Vegas.
Cupertino.
Kathmandu.
Bora Bora.
Juneau.
Machu Picchu.
Juneau.
Mythologically Inspired Names
There have been so many gods and goddesses in history. Hittite, Roman, Greek, Egyptians are a few sources you can find unique names for cats.
Cupid.
Apollo.
Echo.
Vesta.
Triton.
Minerva.
Aries.
Achilles.
Zeus.
Hercules.
We love funny cat names, so we made an inspired list of over 200 funny cat names for fluffy furballs. Check it out!
Country Related Names
Different countries and regions have names that are unique and specific to them. Such names make unique and exotic names for kitties.
African
Siri – a tiger in Nigeria.
Abasi- serious (Egyptian).
Zaki – lion (West African).
Lencho- lion (Ethiopia/Kenya).
Azizi- precious (Egypt).
Kamilah- perfect (Egypt).
Sabra- patient (Egypt).
Asian
Suki- Japanese name meaning beloved.
Ruwa- beauty (Arabic).
Priya- Love (Indian/ Sankrit).
Kali- black (Hindu).
Bao- a precious treasure (Chinese).
Ari- Lion (Hebrew).
Adhira-  restless (Indian).
Bala- strength (Indian/ Sanskrit).
Karima- generous and noble (Arabic).
Myeong- suitable for a bright cheerful cat. The name means bright and clear in Korean.
European
Amorita- little loved (latina).
Oro- gold (Spanish).
Svetlana- star (Russian).
Thalia- blooming (Greek).
Ambrossio- divine (Spanish).
Ekaterina- pure (Russian).
Unique Names Inspired By Movies
Movies are a source of a lot of cool cat names, some are popular while some are not and would make perfect, unique name for your new kittie.
Cylops.
Doolittle.
Balboa.
Fievel.
Ferris.
Darth Vader.
Neo.
Storm.
Vito.
Wolverine.
Yoda.
Phoenix.
Morpheus.
Alcohol-Inspired Cat Names
Who does not enjoy a quiet evening with a loved one with a bottle of your favorite wine or any other drink of choice?
There are so many alcoholic drinks in the world and that leaves plenty of unique names suitable for your feline friend.
Below is a list of a few names for both female and male cats:
Female
Chai.
Abita.
Black rose.
Christi.
Dawn.
Moonshine.
Pina.
Pink lady.
Syrah.
Sky.
Male
Vermouth.
Scotch.
Kentucky.
Gin.
Cognac.
Bailey.
Bourbon.
Hooch.
Hurricane.
Moscata.
Have you bought home one of those crazy little black kitty cats? We love their ​antics so much we made a list of 199 names for crazy & mischievous black kitty cats!
Fashion Inspired Names
Some of us really love fashion, it could be the love for shoes, dresses, handbags, coats and many more.
If you are this kind of person and also a cat lover, why not name your cat after your favorite fashion brand?
Versace.
Adidas.
Nike.
Hugo Boss.
Tallulah.
Bebe.
Yves.
Fendi.
Twiggy.
Sketchers.
Chanel.
Armani.
Sports-Inspired Unique Cat Names
It could be football, soccer, basketball, baseball, tennis, athletics; the list is endless. Every sports enthusiast has a favorite sport, some more than one.
Your favorite player or team can also make for a unique beautiful cat name.
Male
Ali.
Beckham.
Bobby.
Bolt.
Cleveland.
Curry.
LeBron.
Kobe.
Payton.
Tyson.
Wayne.
Wilson.
Female
Aspen.
Blitz.
Dottie.
Fuzzy.
Huntress.
Jackie.
Leisel.
Madden.
Rousey.
Serena.
Historical Figures
History presents a lot of content and it is associated with both popular and prominent names and also less popular figures. While Zeus is a well-known historical figure, you can choose to go with a unique name like Averil.
Here are more options.
Female
Adela.
Alba.
Constance.
Eluned.
Haidee.
Idonea.
Oriel
Pelagia.
Tatiana.
Theodesia.
Zenais.
Male
Aristotle.
Augustus.
Averil.
Durand.
Gershom.
Grover.
Millard.
Rutherford.
Ovidius.
Oswald.
Pascoe.
Find More Name Ideas