200+ Girl Cat Names for Your Beautiful Feline (Cute & Unique)
It is common to name your cat after something that has a meaning in your life, most names are associated with something significant in our lives.
Finding the perfect name for your new feline friend can be very frustrating, with so many choices to consider.
Your cat's traits, favorite movie, prominent figures, your sense of humor, or even the color of the cat's fur can all inspire a great choice of name.
Check out our list below and hopefully you will get inspiration for the perfect female kitty name to give your fluffy little princess!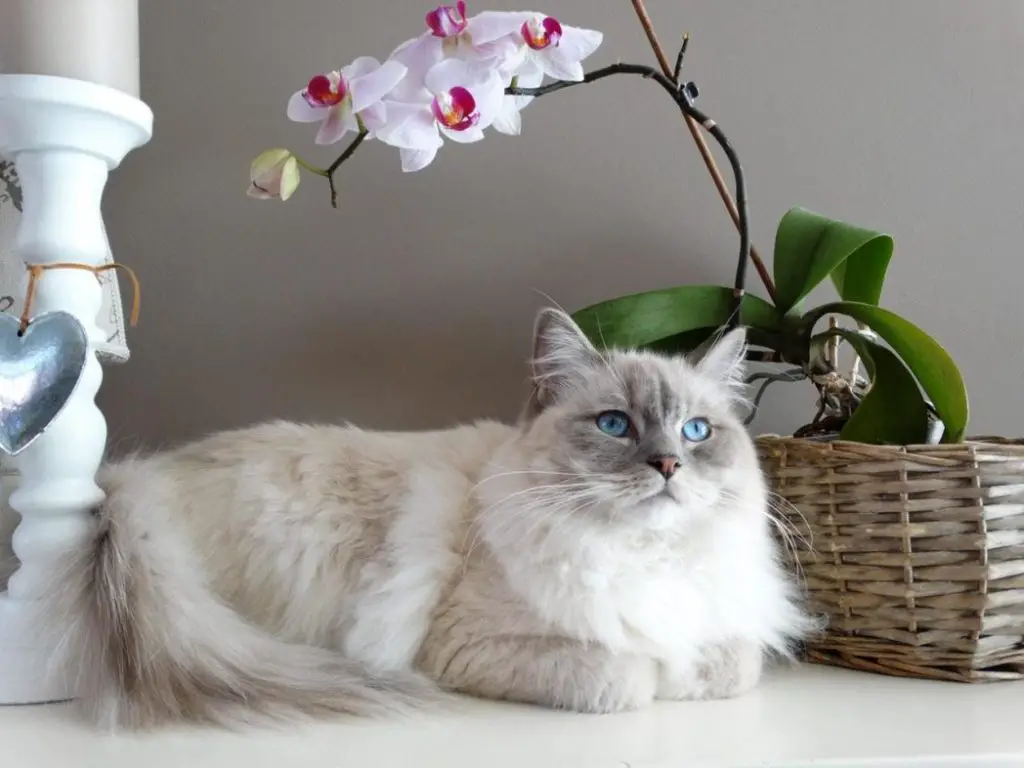 Famous Female Cat Names
Duchess
This name suits a sweet, charming, white and cute kittie. The name is from the movie the Aristocrats.
Sassy
It is quite rare to find a sarcastic name but hey the world is full of surprises. The name is borrowed from the movie Homeward Bound.
Nala
I think we all know who Nala is; she was the partner and friend of Simba in the movie "The Lion King". Nala is suitable for sweet, loyal, charming, sassy, nurturing and playful kittens.
Mittens
She is a resilient, savvy and short-tempered cat.
The other famous cat names include:
Akira.
Toots.
Sugar bell.
Cindy Lou.
Misty.
Tara.
Arwen.
Ash.
Lucy Lu.
Moana.
Geeky Names
There is nothing wrong with giving your kittie a nerdy name. It could be a name based on tech, comic books, video games, nerdy TV and movies, science, space and many more.
Arya.
Cersei.
Callisto.
Buffy.
Sansa.
River.
Xena.
Scully.
Siri.
Oracle.
Google.
Gizmo.
Deana.
Disney Inspired Names
This category is for the hardcore Disney loyal fans. There are so many names to choose from in this category and if I may say, they are adorable.
Try these fairy tale inspired names for your female cat.
Ariel.
Daisy.
Scarlet.
Dory.
Bambi.
Aurora.
Rapunzel.
Boo.
Merida.
Snow white.
Many cat owners love giving their kitties names that start with S – how about you? Check out our unique CATegorized list of cat names starting with the letter 'S'
Flower Inspired Names
Flowers are beautiful; they smell good, colorful and brighten up our lives. Combine your love of flowers and cats into one by giving your beautiful cat a flower name.
Alyssa.
Aster.
Blossom.
Buttercap.
Calla.
Dahlia.
Freesia.
Heather.
Iris.
Jasmine.
Laurel.
Lavender.
Lily.
Mimosa.
Pansy
Petunia.
Primrose.
Rose.
Tulip.
Violet.
Zinnia.
Cool Girl Cat Names
Your cat might be a chill cat that knows what she wants, has an attitude, is not a cry baby, clingy and is very confident.
Such a cat deserves a cool name to go with its cool personality. Some of these names include:
Arrow.
Aurora.
Boss.
Breese.
Calypso.
Carrie.
Chaos.
Déjà.
Diva.
Galaxy.
Hunter.
Ice.
Izzy.
Karma.
Java.
Piper.
Rain.
Raven.
Rebel.
Rowan.
Twilight.
Quinn.
Ziggy.
Strong Female Cat Names
Perhaps your cat is not only strong physically but also mentally. She could be the Mike Tyson of cats.
Therefore, only a name that describes her strength is befitting. You can choose a strong female icon or even a metal.
Athena.
Aria.
Bree.
Camilla.
Delia.
Diamond.
Electra.
Gesa.
Freya.
Hera.
Hester.
Isa.
Isis.
Matilda.
Maya.
Millie.
Mystique.
Olympia.
Venus.
Viking.
Wicca.
Zora.
Funny Female Cat Names
Maybe you like to see a smile on peoples' faces every time they hear your cat's name, maybe you have a cat with a sense of humor.
You can play with letters to come up with a funny and unique name or find an inspiration from this list of funny names.
Alley Kat.
Bamabi.
Barbie.
Boops.
Buttons.
Cheeks.
Dizzy.
Fluffington.
Hammy.
Kat.
Madam.
Mew.
Noodle.
Pickles.
Purrfect.
Rex.
Rice Krispies.
Scat.
Tequila.
We love funny cat names, so we made an inspired list of over 200 funny cat names for male and female fluffy furballs. Check it out!
Cute Names
Apple.
Baby.
Bella.
Charlotte.
Cherry.
Daphne.
Elvie.
Fifi.
Freckles.
Color Inspired Names
There are so many names to pick based on the color of your cat's coat.
Black and White
Betty Boop.
Blotch.
Boots.
Checker's.
Coco.
Cookie.
Cruella.
Ladybug.
Magpie.
Minnie.
Peppermint Patty.
Speckle.
Zebbie.
Grey Female Cats
Artemis.
Bunny.
Cami.
Champagne.
Chipmunk.
Dazzle.
Gemma.
Griselda.
Jewel.
Karma (chameleon).
Lady Stardust.
Miss mystic.
Mouse.
Princess Elsa.
Smudge.
Queen Cleo (Cleopatra.
Wolfie.
White Cats
Angel.
Ash.
Blondie.
Cotton.
Ghost.
Frosty.
Lambie.
Lily.
Opal.
Pearl.
Sky.
Snowy.
Wool.
Winter.
Is your new kitten a black kitty cat? Black cats conjure up thoughts of mischievious behavior! See our special 199 Names for Your Crazy & Mischievous Black Kitty Cat
Female Tabby Cat Names
Tabby/tab or Tabitha are the obvious choices for female tabby cats but why not explore deeper and come up with a cooler name?
You could name your cat based on its color or the patterns on its coat.
Names based on patterns
Dot- a fun name for a spotted female tabby.
Checkers.
Mackerel.
Marble- tabby coats commonly have marble patterns.
Spot- although this is a classic dog, it is great for a spotted cat.
Pebbles- this name is truly adorable and ideal for a cat with pebble fur pattern.
Agouti – best for cats with ticked patterns.
Names based on color
Amber.
Autumn.
Earl Grey.
Cinnamon.
Red.
Mango
Sable.
Pepper.
Shadow.
Honey.
Ginger.
copper
I hope that you've got some inspiration to help name your cute new little friend. Now just got to pick one …maybe after one more nap!
Find More Name Ideas