Cat Names Starting with S: CATegorized! (151 Unique Ideas)
Congratulations on bringing home a new kitten!
Now, it is time to get your new furry kitty family member a great name that starts with the majestic letter "S".
You have probably brainstormed loads of cat names starting with S and you can't seem to get the perfect name that fits your kitten.
With our list of cat names starting with S, you can be sure to get the right one. Some names listed below are derived from different countries and cultures, while others have been inspired by movie and cartoon characters.
Have fun going through our list and you'll be sure to get the perfect name that blends well with your cat's behavior, temperament and culture.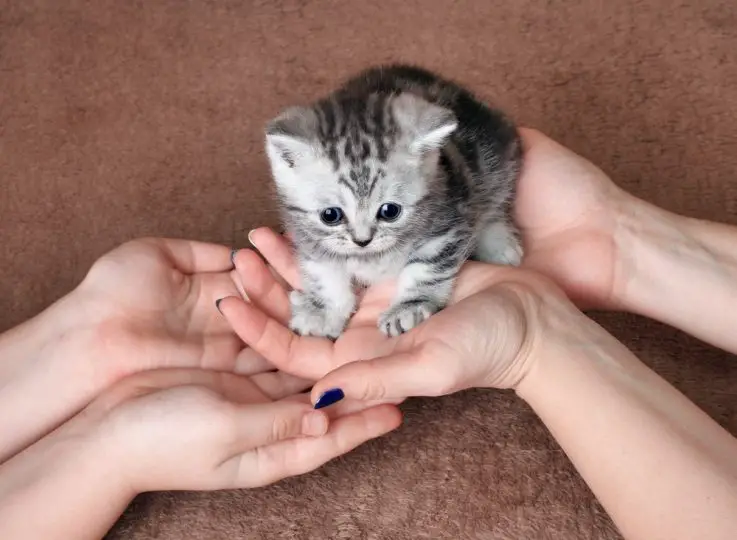 Cat Names That Start With S – For Male Cats
Some of the top cat names for male cats include the following:
Samson – This name draws its inspiration from the biblical character known for his great strength and muscular nature. If you have a big and muscular cat, this may be the name you've been looking for.
Steve – A name originated from the Greek name "Stephanos" and it means "crown".
Seb – The short form of the name "Sebastian", and it means "venerable". It a perfect name choice for a loving cat, and it is often given to the butler character in movies and books.
Scout – In the military, a scout refers to a person sent to the field ahead of the main force to gather information about the enemy or their movements. It an ideal name for cats that love to explore the outdoors.
Saul – Like Samson, Saul is another name draws inspiration from a biblical character. Saul was the name given to Apostle Paul who preached the gospel after spending his prior period persecuting Christians in the New Testament. This name means "prayed for", and it could be the perfect name for the rescue cat or stray cat that you adopted.
Sherlock – Sherlock is a English name given to a person with closely cut hair. You can give this name to a short-haired cat or hairless cat.
Simba – Simba is a Swahili word that refers to a lion or a very brave person. It's a perfect name for your brave cat that will not allow strangers get into the house.
Simon – Simon is a Greek name that means "obedient" or "listening". It draws inspiration from a bible character known as Simeon, an old man that recognized Jesus as the Messiah. It's a great name for an obedient cat that listens and respects your instructions.
Sterling – Sterling is an English name that means "pure" or "of high quality". It also draws inspiration from the English football player "Sterling Sharpe". It a perfect name for your white cat or your favorite cat.
​Have you bought home one of those crazy little black kitty cats? We love their ​mischievous antics so much we made a list of 199 black kitty cat names​
Cat Names Starting With S – For Female Cats
Saida – The name Saida has an Arabic origin and means "lucky", "fortunate" or "huntress". It is usually pronounced "SAY-dah"
Sabrina – Sabrina is a Latin word that means "from the boundary" or "white rose". It is mostly used in the Western European cultures and sometimes in Islamic countries. The name also draws inspiration from movies titles such as Sabrina the Teenage Witch.
Serena – Serena is another great name derived from the Latin word "Serenus" and it means "tranquil" or "peaceful". The name is also borrowed from the name of an early saint in Italy, Saint Serena of Rome. Cat owners may also draw inspiration from the American Tennis star Serena Williams.
Savannah – Savannah is a Spanish name than means "Treeless Plain". The name may be inspired by a cat breed that is popular in the US. Savannah also refers to open grasslands that have scattered bushes that are common in tropical Africa.
Sadie – Sadie is another beautiful name that you can give your kitten, and it means "princess". Some people use the name to mean a character that is sweet and funny.
Stella – Stella is a Latin word that means "Star". It was used by the ancient poet Sir Philip Sidney inn his poem collection title "Astrophel and Stella". It is given to a character with a sense of humor.
Simone – Simone is the female variant of the male word "Simon" and it also means "the obedient", or the "one who hears". It's is a great for your female cat that obeys your instructions.
Shakira – Shakira is an Arabic female name that means "thankful" or "grateful". It is the female variant of the male name "Shakir". This name is inspired by the Columbian singer and songwriter Shakira whose father emigrated from Lebanon to Columbia when she was five.
Saber – Saber is a French name that means "sword". If you have an aggressive female cat, the name "saber" fits perfectly in describing her temperament.
Is your new kitty a cute little girl? If you're still not sure what to name her and need some more great ideas, then check out our list of over 200 cute and unique female cat names.
​Musical Cat Names That Start With S
Scriabin
Slash
Siouxsie
Sonic
Santana
Sheeran
Swift
Shirelle
Symphony
Squire
Sting
Sports Inspired Cat Names That Start With S
Sania
Satchel
Shaquille
Simpson
Starlin
Sampson
Sampras
Senna
Seles
Sixer
Swaggy
Shaq
Automotive Inspired Cat Names Starting With S
Sprocket
Spanner
Saleen
Suzuki
Santini
Shadow
Simbol
Spark
Scorpian
Shelby
Nature Inspired Cat Names That Start With S
Safari
Saffron
Sage
Sahara
Sequoia
Sierra
Silver
Sirius
Skye
Solana
Soleil
Star
Storm
Summer
Sunshine
Sycamore
Synova
Other Cat Names Starting With 'S'
Sage
Salem
Sammy
Sangria
Sasha
Sassy
Sable
Sabina
Sagara
Saffie
Sadie Mae
Sahira
Sahana
Saki
Sakura
Sade
Salvadora
Salva
Salvia
Samantha
Samuela
Sam
Sancia
Sandrine
Scamp
Scarlett
Scamp
Scatcat
Scoop
Scratchy
Scota
Scully
Scrooge
Scrappy
Schnapps
Scooter
Scotch
Selena
Shadow
Sherbet
Shayla
Sheba
Sheela
Shelley
Sherise
Sheriff
Sherise
Sherri
Sheryl
Shiane
Shiro
Shiraz
Shirlex
Short
Shreya
Sheridan
Sheena
Shay
Shirley
Shiko
Shiloh
Sinatra
Sinbad
Skylar
Smokey
S'mores
Snowball
Sonny
Sorbet
Sox
Sparkles
Spencer
Sphinx
Sprinkles
Spunky
Stallone
Storm
Sugar
Suki
Sultan
Sundance
Sunkist
Sunny
Sydney
Sylvester
Sylvie
Syringa
Syna
Symphony
Sykes
We love funny cat names, so we made an inspired list of over 200 funny cat names for male and female fluffy furballs. Check it out!
​With our compilation of cat names that start with S, we hope you got the best name for your new cat or kitten. If you still need more suggestions, then check our other guides on cat name ideas below.
Related Posts:
Sources