Cats With Urinary Crystals: Specialized Food (6 Top Choices)
If you have found urinary crystals in your cat's litter tray, then you may be seeing a common symptom of your cat being dehydrated.
It mainly occurs due to inadequate moisture in cat food, or more commonly a lack of drinking water.
Three standard crystals in cat urine are Struvite, Oxalate, and Urate.
These crystals form when there is more magnesium, calcium, phosphorus or protein in the urine that can be dissolved.
Typical symptoms of cats with urinary crystals include:
Blood in the urine.
Painful urination.
Straining to urinate.
Frequent urination.
Genital licking.
Chronic urinary tract infections.
Urinary tract obstruction (especially in males).
Urine spraying.
If you cat is adequately hydrated, there are minimal chances of your cat suffering from urinary crystals.
Find out more about cats with frequent urination issues here
Water is the most important solution for a cat's urinary health.
This is because crystals or bladder stones do not form when minerals are adequately diluted.
The 'dilution' might sound like a simple thing but getting your cat to drink enough water can be difficult since cats are naturally thirst-tolerant animals.
Read our article on how to entice your cat to drink more water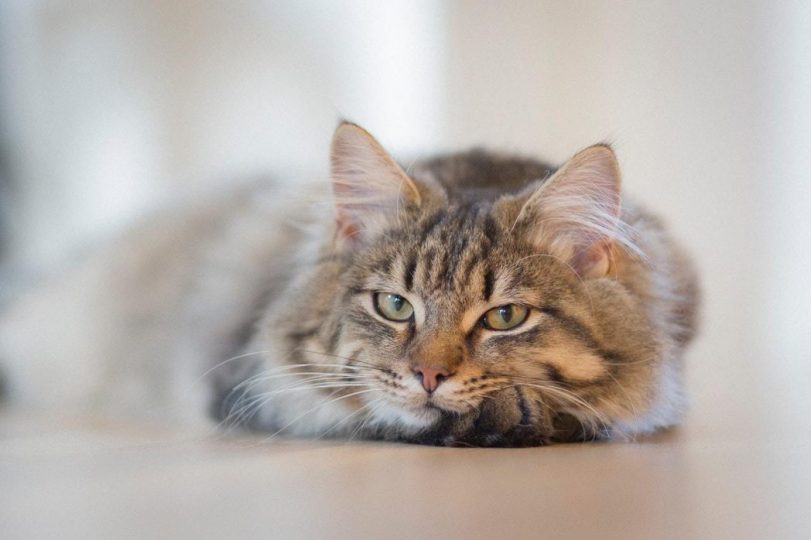 There are foods, both prescription and over the counter, which can help increase moisture and help prevent urinary crystals.
Our website is reader-supported. We research all reviewed products carefully to give you the best choices possible, and if you buy via links on our site we may earn a small commission.
Best Cat Food for Urinary Tract Health – Top Choices
Best Cat Foods for Urinary Health – Reviews
1. Pro Plan Focus Urinary Tract Health
Pro Plan focus is a non-prescription cat food for urinary crystals, but it is recommended to seek your vet's advice before introducing it to your cat.
Pro Plan Focus Urinary Tract formula helps your cat urinary tract health by reducing urinary PH and providing low amounts of dietary magnesium.
High amounts of dietary magnesium in cat's food leads to the formation of bladder crystals. This diet is nutritious and tasty, and it will tickle the taste buds of the finicky eaters.
It also supports your cat immune system, digestive, skin and coat systems.
Guaranteed analysis
Crude protein 12% minimum
Crude fat 3.5% minimum
Crude fiber 0.2% maximum
Moisture 78% maximum
Ash 1.5% maximum
Potassium 0.2% minimum
Magnesium 0.2% maximum
It comes with a simple to open flip-flop lids, making your work a lot easier. Make sure to refrigerate the unused portion
NB: Pregnant, nursing cats or kittens should not consume this meal.
​2. ​Hill's Prescription Diet c/d Urinary Care
​Hill's Urinary Care is a dry food product available in three different sized bags, and you will need a vet's prescription to purchase this food.
Although Hills state that this can treat your cat's struvite stones in as little as 7 days, it's more likely that they will need a month on this food to see the best results.
This foods main ingredient is chicken, and has pork flavor added, with ingredients magnesium, calcium and phosphorous to help reduce the building blocks of struvite and calcium oxalate stones.
​Ensure you mix your cats old food with this over a week, increasing the amount of new food in the mix each day until the diet is exclusivley the new food.
You must ensure your cat drinks enough water daily with this food. A water fountain is a great idea to entice your cat to drink more.
Guaranteed analysis
Crude protein-30% minimum
Crude fat- 13% minimum
Crude fibre- 1.6% maximum
Calcium (Ca)- 0.57% minimum
Phosphorous (P)- 0.9% ​maximum
Magnesium (Mg)- 0.09% maximum
​Omega 3 Fatty Acids – 0.35% minimum
3. Purina One Cat Adult Urinary Tract Health
Purina One's Urinary tract health formula is prepared for adult cats- it starts with the nutritional needs first, to help support his/her optimal health.
The recipe also helps maintain the urinary tract's health by providing low magnesium to reduce urine pH. The Omega-6 helps keep a radiant coat and healthy skin while the kibble whitens teeth and reduces plaque build-up.
The main rudiments used to make this product are chicken (with 0% fillers), whole grain, wheat flour, animal fat preserved mixed-tocopherols (vitamin C) phosphoric acid, calcium carbonate, animal digest, etc.
It is an easily digestible formula, with antioxidants and Omegas. The meal is balanced to meet all of your cat's nutritional requirements.
Allow a 7-10 day transition period. Each day, feed a little portion of the old food and a little more of Purina One until the new food becomes exclusively fed. This gradual transition helps avoid dietary upsets.
The ideal food intake required to maintain perfect body conditions usually varies depending on age, activity, and environments. Monitor the cat's weight, and regulate the food levels. 
Also, it is advisable to allow your cat to eat on a free choice basis, rather than strict single feeding at mealtimes.
Guaranteed analysis
Crude protein-31% minimum
Crude fat- 12.5% minimum
Crude fibre- 2.0% maximum
Moisture- 10% maximum
Ash- 6.2% maximum
Linoleic acid- 1.4% minimum
Calcium (Ca)- 0.8% minimum
Phosphorous (P)- 0.7 minimum
Magnesium (Mg)- 0.08% maximum
4. Wysong Uretic Feline Diet 
Wysong Uretic Feline diet was created by a Veterinary, and it is prepared specifically for urinary health.
This formula contains high levels of fresh and dried meat, protein, and fat. It also provides micronutrients/ nutraceuticals like prebiotics, probiotics, enzymes, omegas-3, and antioxidants. All this make this meal a well-balanced, nutritious cat food.
Excess minerals have also been eliminated, and instead, naturally-sourced urinary essential amino acids are added. This formula is suitable for all life stages.
Rosemary extract is added to the recipe to fight allergies while Taurine protects the cat from eye and heart disease.
Guaranteed analysis
Crude protein 42% minimum
Crude fat 15% minimum
Crude fiber 5% maximum
Moisture 10% maximum
Taurine 0.2% minimum
Omega-3 fatty acids 1.2% minimum
Omega-6 fatty acids 2.9% minimum
If you are new to the product, mix with the present diet beginning with about 10% and gradually increase to avoid digestive disturbances.
5. Royal Canin Veterinary Diet Urinary 
Canin Vet diet is specially formulated to treat Lower Urinary Tract disease- a group of disorders that commonly lead to irritation of the urinary tract and corresponding undesirable clinical signs. 
Royal Canin vet diet is a complete and balanced diet recommended for cats at risk of developing LUTD.
It uses the Relative Super Saturation methodology which predicts the crystallization potential of urine and develops diets that lower the concentration of ions leading to the disorders.
The food also reduces the level of magnesium- a natural component of struvite stones.
Some of its main ingredients include Chicken liver, Pork by-products, chicken by-products, corn starch-modified, vegetable oil powered cellulose, etc.
Before feeding the new food exclusively to the cat, we recommend a transition period of at least seven days.
This product requires a veterinary prescription to buy it from a store.
Guaranteed analysis
Crude fiber- 1.5% maximum
Crude fat- 3.5% minimum
Crude protein- 5.5% minimum
Moisture- 83% maximum
​6. Blue Buffalo Wilderness Grain Free
This Blue Buffalo formula is prepared using real chicken as the first ingredient to provide the animal protein content that cats crave for. There are no grains, corn or wheat.
Blue Buffalo Wilderness is jam-packed with vitamins, minerals, and taurine to help in overall health and immunity. It is also rich in omega 3 and 6 fats sourced from fish to give your cat that dazzling coat and healthy skin.
The broth component keeps the cat hydrated and helps in achieving better digestion and urinary health.
Caloric content– 1130 kcal/kg, 96 kcal/3 oz. Can, 176 kcal/5.5 oz. Can.
Guaranteed analysis
Crude protein 8.0% minimum
Crude fat 5.5% minimum
Crude fiber 2.0% maximum
Moisture 78% maximum
Taurine 0.1% minimum
Omega- 3 fatty acids 0.15% minimum
Omega- 6 fatty acids 1.0% minimum
L-Carnitine 10mg/kg minimum
Follow these instructions when using this meal:
3 oz Can: feed two cans per 6-8 lbs body weight per day.
5.5 oz Can: feed one can per 6-8 lbs of body weight per day.
Conclusion
Urinary crystals are common in cats, and it does not necessarily signify a medical problem that needs medical attention.
It could be a way of eliminating products of metabolism.
However, it is crucial to invest in a proper diet to prevent or manage urinary crystals.
The recommended best cat food for urinary health are specially formulated to manage the condition by lowering urine pH and managing crystals.
Urinary crystals can be extremely painful and result in urinary blockages, which can lead to the formation of stones. 
Related Posts:
Sources