​Litter for Declawed Cats With Sensitive Paws (5 Good Choices)
After surgery, declawed cats have extremely sensitive and sore paws.
During declawing, the vet removes the toes up to the first joint, as this is the only way to remove the nail-bed, and this means that it will be very painful for them to step on cat litter.
Most developed nations have made cat declawing illegal, and we have to agree that it is cruel to perform this procedure on cats, and may cause ill effects such as ongoing pain, loss of balance, and changed behaviour.
For some unknown reason is is still legal in the US. We here at ThePetly don't agree with this, however you may have a very good reason for declawing your cat that goes far beyond stopping them from scratching your furniture.
If this is the sole reason you have decided to have your cat declawed – then shame on you, maybe you shouldn't keep pets. How would you like the last bone removed from all your fingers and toes?
If you're still in the process of deciding, then we urge you strongly to reconsider this mutilation of your cat unless there is a strong medical reason to do so.
If it's already too late then you may have stopped reading by now, or else possibly you've adopted a cat that was previously declawed and find that it suffers constant nerve pain in its paws.
The cat may even keep off the litter and opt to toilet in a more comfortable place like on the bed or sofa, and this can become a life-long habit since the pain they have experienced can likely change their behavior. 
The best solution at this point may be a litter-type that is non-clumping, dust-free, non-tracking and is more gentle on the paws.
So let's dive in to a few cat litters best suited to declawed cats – if I haven't quite annoyed you enough yet already!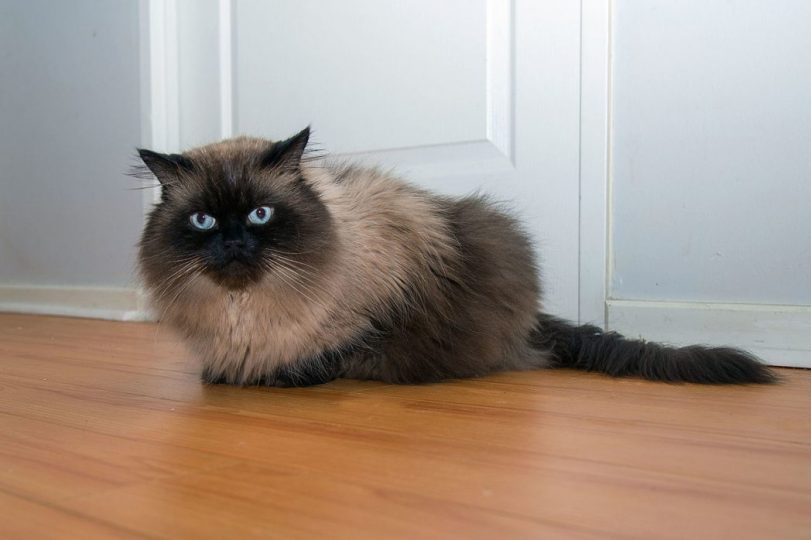 Our website is reader-supported through affiliate programs. If you purchase via links on our site we may earn a small commission.
Our Top Picks
Things to consider when choosing litter for declawed cats.
Low-dust cat litter
During the healing process, the cat's paws and toes are sensitive, and having foreign objects like dust parties getting attached to the wounds will worsen the already bad situation.
Even worse, dust particles may cause an infection. Before the cat is fully healed, avoid large-grained and dusty litter brands that may worsen the cat's condition post-surgery.
Comfort
During the healing process, cats experience a lot of stress due to the pain and anxiety.
This is similar to humans, who require 24/7 personal care for several weeks or months after surgery before resuming their regular schedules.
To help manage the stress as well as the healing process, provide a soft litter that is tender to the paws. Also, make sure to provide meals or medications as instructed by the vet.
5 Top-Rated Litter Varieties for Declawed Cats
1. Dr. Elsey's Precious Cat Ultra Litter
Dr. Elsey's is a veterinarian approved cat litter and is one of the best sellers in the cat litter category. It designed to be soft and gentle on the paws, making it our top pick for the best litter for declawed cats.
This litter is 99.9% dust-free (you'll hardly notice the dust), and this prevents dust particles from sticking on the cat's paws when the cat is doing her business in the litter box.
It also keeps the house fresh and clean, especially when either you or your cat are allergic to cat litter dust.
Other features that make this brand stand out from the rest include no artificial perfumes, deodorants or harmful chemicals that may affect the wounds.
Ensure that you scoop waste twice daily and replace the entire box once a month.
Pros
Odorless.
Dust free.
Suitable for multiple cat households.
A non-tracking cat litter.
Made from all natural ingredients with no added plant proteins.
Cons
Requires an appropriate replacement time.
2. Purina Tidy Cats Clumping Litter
Purina Tidy Cats is a high-performance cat litter that is lightweight and easy to carry around.
This litter forms clumps that are neither too hard nor too soft for the cat's paws; it has just the right texture that is gentle to healing paws. It is ideal for declawed cats, kittens as well as senior cats with sensitive paws and toes.
One of the unique features of the litter brand is the lock protection that locks away urine ammonia and fecal odors.
Your visitors would not even realize that the litter box is a few meters away. This feature makes Purina Tidy cat litter ideal for multiple cat households.
Purina Tidy cats litter forms tight but gentle clumps that reduce litter tracking and dust from coming out of the litter box. This litter is also ideal for declawed cats that are going through post-surgery healing.
Pros
24/7 odor control.
The tight clumps reduce tracking and keep your home free of paw trails and messes.
Absorbs moisture effectively.
Ideal for multiple cat households or owners with busy schedules.
Easy cleanup.
Cons
Some customers have reported cases of litter tracking
3. Arm & Hammer Clump And Seal Multi-Cat Litter
Arm and hammer clump and seal multi-cat litter is specially designed to provide seven days of odor protection. It comprises micro-particles that give a softer feel, making it ideal for use after declawing.
If you are looking to keep your home fresh and odor-free, this litter brand contains baking soda that destroys foul odors coming out of the litter box.
The blend of moisture-activated micro-granules contain the odors under the litter. This keeps your home fresh and breathable for you and your feline friend.
Remove the clumps and solid waste on a daily basis to keep the rest of the litter fresh. Empty the entire litter box once a month and dispose of used litter in the trash (do not flush or put in the drains)
Pros
Easy to dispose.
Safe and reliable for cats.
Ideal for multi-cat households.
It is scented.
Cons
Tracking may occur after you put fresh litter in the box.
An appropriate replacement time must be followed.
4. World's Best Clumping Cat Litter
​Rid your home of that foul ammonia smell with the world's best cat litter that trap odors left by your kitties instantaneously.
This litter is made out of natural, non-toxic ground corn husks. It is completely free of silica dust hence creating a breathable environment at home.
The corn also serves as an excellent absorbent of moisture thus reducing the number of bacteria, the main cause of litter box odor. The corn provides a unique aroma that is not over-powering and easy to adapt.
The excellent clumping capabilities of this litter and its soft nature makes it ideal for declawed cats.
Pros
Long lasting.
Flushable; it is septic safe.
Outstanding odor control features.
The corn-based litter is soft to the declawed paws.
99.9% dust free.
Forms small, tight and easy to scoop clumps.
Cons
Minor tracking and dust.
A bit costly compared to other flushable litter brands.
5. Purina Yesterday's News Paper Pellet Unscented Cat Litter
​Purina yesterday's news unscented cat litter is an eco-friendly, highly absorbent cat litter.
It is made with pellets of recycled paper which result in a smaller ecological footprint compared to traditional clay.
This eco-friendly litter is three times more absorbent than clay and 99.7% dust free, so you won't have to worry about dust making the air unbreathable. It is also safe for cats and humans who are allergic to cat litter.
Purina Yesterday's Newspaper pellet cat litter, is a non-tracking cat litter, and cat parents rarely complain of tracking incidences. It is also fine-textured and gentle on paws of declawed cats.
Pros
Ideal for everyday use.
Eco-friendly litter.
Best cat litter if you are on a budget.
Minimal tracking and dust.
No harmful chemicals.
Incredibly soft and gentle on the cat's sensitive paws.
Cons
Requires frequent changing of the litter box to control the odor especially if you own multiple cats.
Read More: